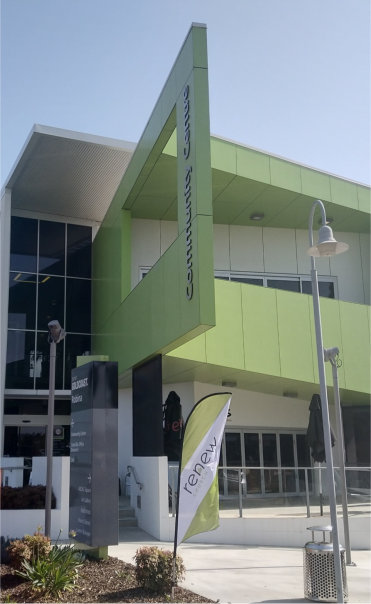 At Renew we meet for our weekly church service every Sunday afternoon. For our Sunday gatherings you can arrive any time after 3 PM for afternoon tea, and we gather for worship at 3:30 PM, which goes for a bit over an hour. We value fellowship over food, so we encourage you to come for afternoon tea, even if you don't have anything to share. We usually go out for dinner at Robina Town Centre after the service.
Our worship gathering involves singing, sharing, prayer, and teaching. We're a small church, and that allows us to interact with one another for deeper encouragement and growth. After the first part of the service, which finishes with a kid's sharing time, the kids go off to do their own learning.
As well as a wide mix of ages, we have a mix of long-term and new Christians, so you'll find someone to talk to at almost any level you want.
Our weekly events
On Sunday afternoon we meet at Robina Community Centre so if you're visiting for the first time and not sure where to go, check Events on the Connect menu above or give us a phone call to find out the meeting location.
On Tuesday nights during School term we have a study that runs for the term. This is at a home, and sometimes a different home each week, so if you want to try that out, check Events on the Connect menu above or call us.
On Friday nights during School term, we have a Youth Group that meets at the Groves' home. Check out Events on the Connect menu above or call us.
You can see our mission and values here.