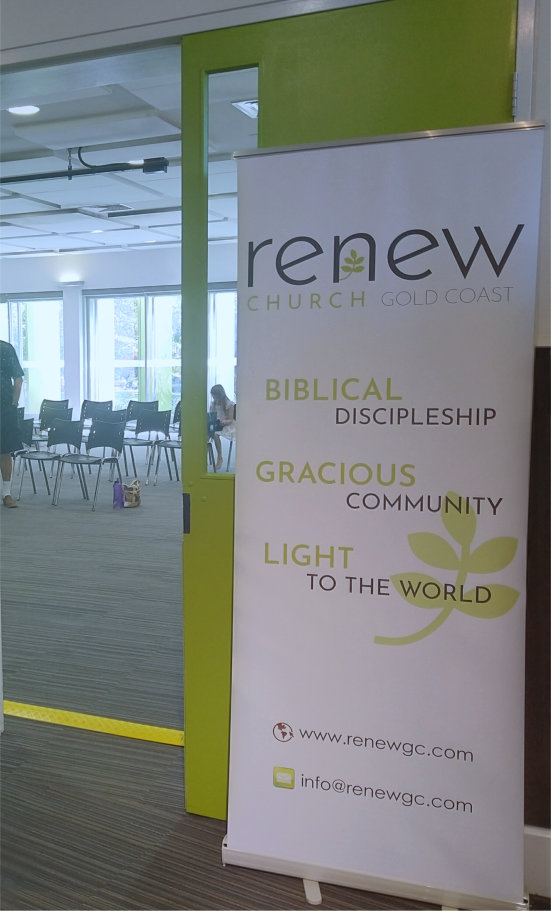 At Renew you'll find a regular people trying to live out our faith authentically together. Our mission is to reach into the everyday lives of the residents of the Gold Coast, transforming them for the better in Christ. We believe that the Holy Spirit transforms us through participation in the work of Christ in the world.
Our core values include:
Biblical discipleship
Gracious community
Light to the world (still working on the wording of this one)
These three values correspond to the greatest commandment (Mt. 22:37), the second greatest commandment (Mt. 22:39), and the great commission (Mt. 28:19-20).