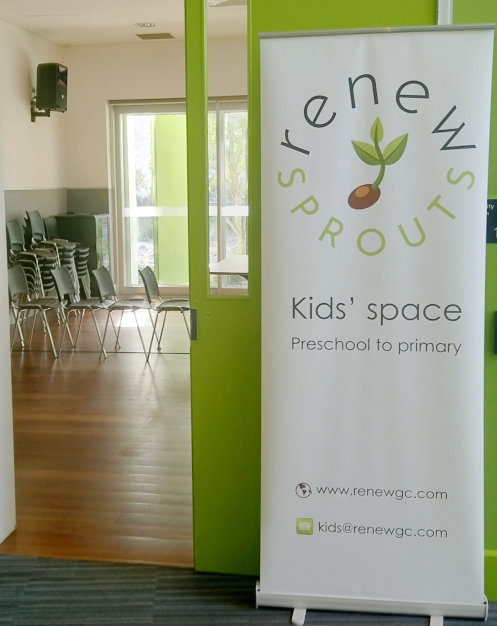 Kids are welcomed and loved at Renew and we aim to involve them in our weekly church service as much as possible.
We also care for them and teach them with our weekly Sunday school, Renew Sprouts. Here we focus on sharing God's love with our kids, helping them to connect more deeply with God.
Our kids ministry is daily coordinated by Wendy Hewetson, who also acts as our ChildSafe Risk Management Officer. Rev Graham Grove is also another point of contact for more details about kids ministry and he can be contacted via his email or mobile (0406 813 044).